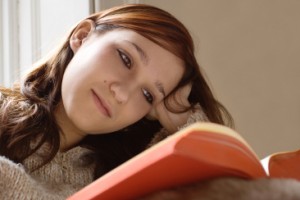 Just like math, reading is another basic skill taught early on in elementary classrooms. Some children get it right away; they can't get enough of books and read everything in sight. Others struggle to learn to read. Reading classes and tutors may assist some students learn to read. However, some students facing reading difficulties are dealing with the impact of a neurological issue. We're committed to identifying the source of the problem at Restored Hope. If your child struggles to read and cannot sound out letters and words, that may be a symptom of problem but not the root cause. If tutoring and specialized classes haven't helped your child learn to read, consider having them tested for learning disabilities.
Assistance for Memory Problems
Reading is comprised of two main components:  fluency (the ability to read words) and comprehension (understanding what the words say). Reading speed and accuracy contribute to fluency and can be affected by many factors. Poor reading comprehension can be exacerbated by fluency difficulties or may be a separate problem.
Programs and therapies to help reading:
Fluency

Close-Point Vision
Fast ForWord
Interactive Metronome
Irlen Syndrome
Phonemic Awareness Intervention
Processing and Cognitive Enhancement (PACE)
Symbol Imagery Intervention

Comprehension

Close-Point Vision
Language Integration Intervention
Testing we perform to determine reading difficulty.
(We perform an entire battery of tests on each individual; these are the specific tests that determine reading ability.)
Reading and Reading Readiness

Gray Oral Reading Tests
Lindamood Test of Auditory Conceptualization
Woodcock Johnson
Learn more about each
program for learning difficulties
. Learn more about
diagnostic tests at Restored Hope
.
Contact us to request an appointment at Restored Hope at (816) 254-9785