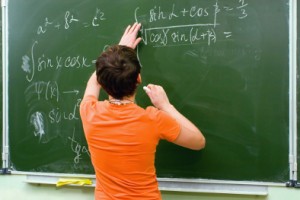 Some students who struggle with math need more than a little extra one-on-one instruction or a different teacher. While math tutoring works for several children and assists them in learning numerical skills and problem solving, some children face learning disabilities that prohibit them from excelling in this discipline. Restored Hope can help you identify if your child's struggle in math is based on a lack of knowledge or a neurological learning disability. Our programs provide hope. If learning disabilities are the cause of the struggle, we can quickly identify the cause and begin to implement therapies that remove that barrier and solve the problem. In the event there isn't a neurological problem, we can still assist you in finding additional help so that your student can better understand and succeed at math.
Assistance for Understanding Math
From addition to subtraction, word problems and math concepts, our programs are design to help your student understand and excel at math. Our programs have unlocked the potential in many students and turned a subject they hate into one they love. With these innovative programs, students are able to learn math in a way that they can understand and actually begin to enjoy: Learn more about diagnostic tests at Restored Hope.
Contact us to request an appointment at Restored Hope at (816) 254-9785